Japan Olympic Team 2020 ? Sport Values Seen in the Tokyo 2020 Games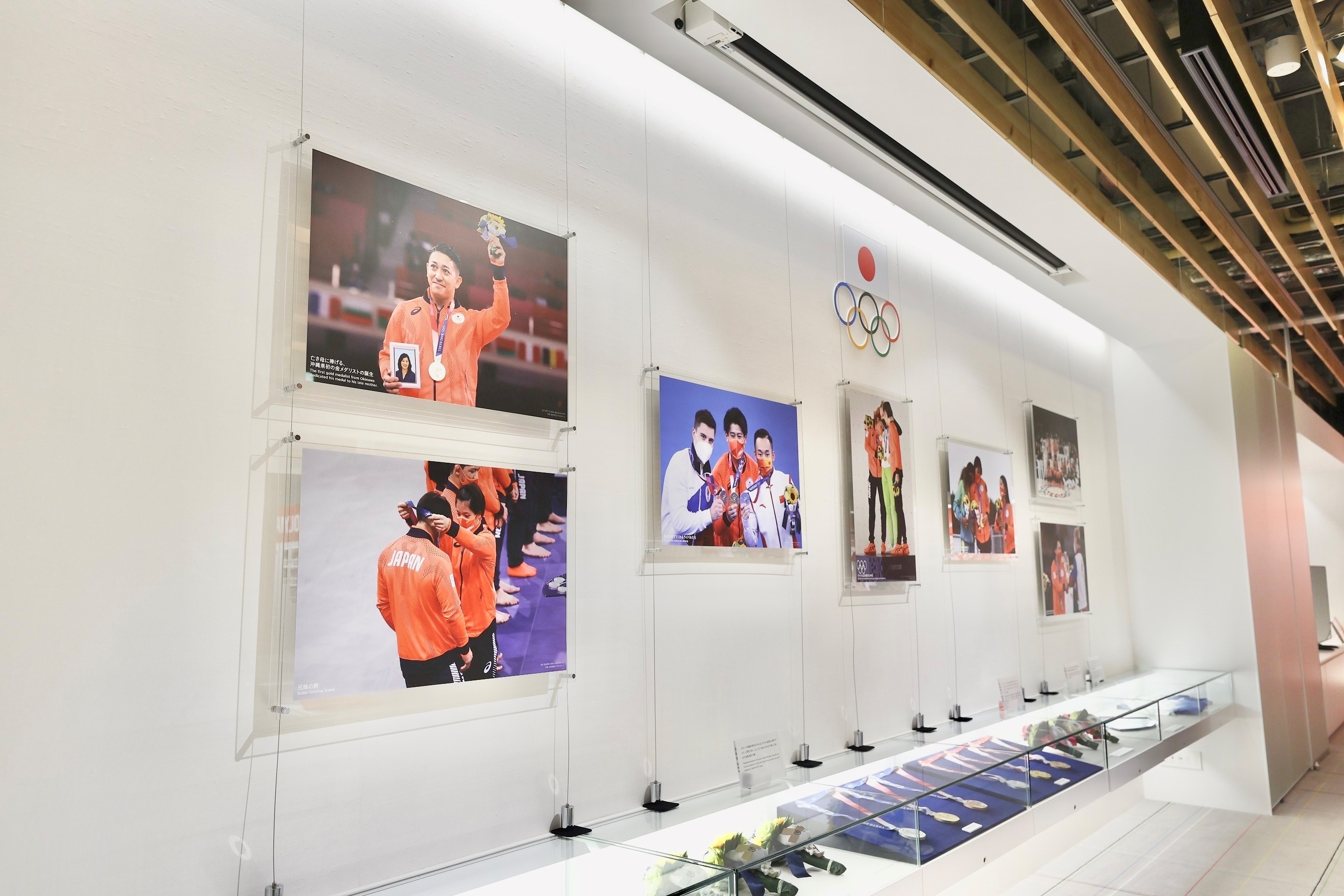 The Games of the XXXII Olympiad were held from July 23 to August 8.
The kick-off event for the Japanese delegation was held here in the Japan Olympic Museum. This Exhibition will feature the athletes who participated in the Games and show memorable photos from the Games.
Olympism, the idea of the Olympics, is to develop sound body and mind through sport, to promote understanding, despite differences in culture and nationality, with friendship, solidarity and a spirit of fair play, and to contribute to building a peaceful and better world. This idea is strongly rooted in athletes' minds as we see in their language and behavior during the Tokyo 2020 Games.
Hoping that the exhibition will provide an opportunity to rediscover the value of sport that cannot be measured by results, whether medals were won or not or the color of the medals, and think again about Olympism.
Venue: WELCOME SALON on the first floor of the Japan Olympic Museum
Period: October 19, 2021 – January 16, 2022
Organized by: Japanese Olympic Committee
Assistance was provided by Aflo, Photo Kishimoto, Yomiuri Shimbun, Japan Football Association